Products
Expanded Metal Gutter Screen

The expanded metal gutter mesh is also named as gutter guard or gutter covers. The main color is black and silver grey. It is made of aluminum expanded metal and it has the feature of ageing resistance, anti-corrosion, softness and portability.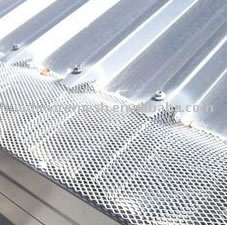 Expanded metal gutter mesh is mainly used as gutter guard against leaves, debris and vermin and prevent the rainspout from blocking. It can reduce the maintenance and improve the rainwater collected.

The main mesh is rhombic and its size is including 10×10mm, 8×8mm and 6×6mm. Many specifications and mesh sizes are available for these products and we can customize many diverse specifications and mesh sizes to meet the clients' requirements.